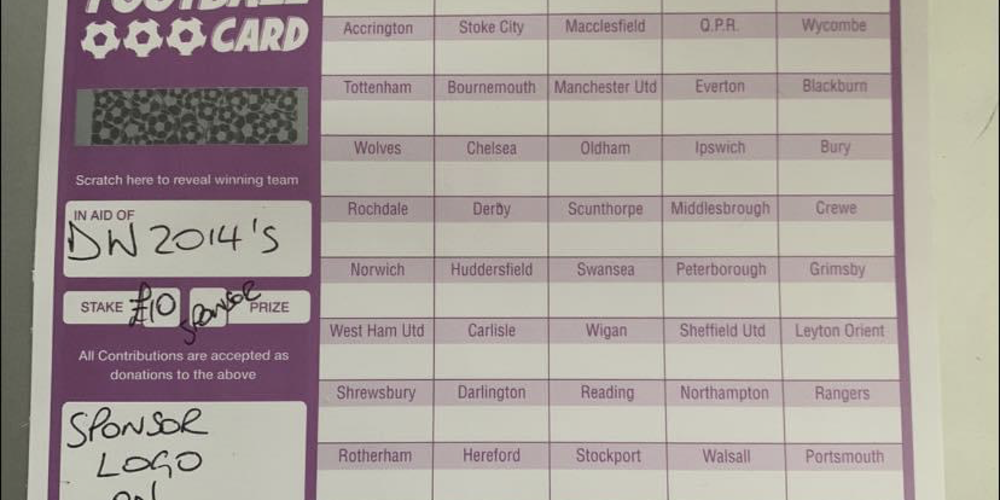 Dundee West FC 2014s are fundraising to get training jackets (I think you will all agree these showers for last month or so they are well needed)
We are looking to put a company name/logo on the jackets and are selling the attached card to help get the 44 boys jackets.
£10 a team. Payment can be sent or collected.
Request bank details from Liam Neish when requesting a team to transfer.
Once all teams are sold and money collected will do a live reveal and the winning company confirmed.
Thanks in advance for any support ??
Back to news