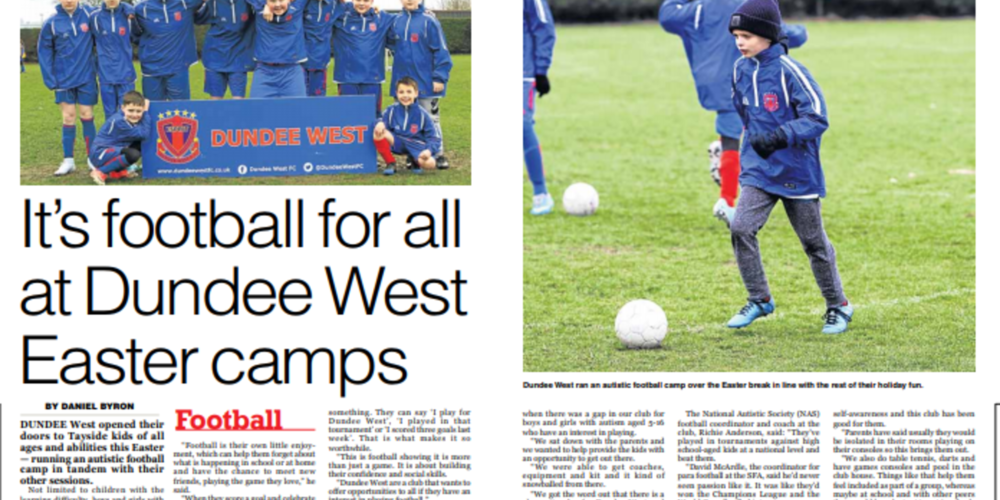 Over the Easter holidays Dundee West FC ran football camps for all boys and girls at Charlotte Street. In particular the club ran an Autistic camp for our ever-growing and well-established Autism football team.
Tam McCabe - Club Development Officer stated, "football plays an important role for many people. For many of our stars at the Autism team football can be used as a vehicle for children to forget about what is happening in school or at home and have the chance to meet new friends playing the game they love"
McCabe included, at Dundee West we are contiuning to work hard in the background to provide as many opportunities for children & adults of all abilities and backgrounds the chance to play the game! We are beginning to work closer with many local partners within the community to understand the needs and support using football as a tool to engage with families and members of the local community to help enhance their lives.
We hope to continue giving as many people the chance to play and be part of something they love and if that's being involved with football, Dundee West are ready to play their part!!!
Back to news