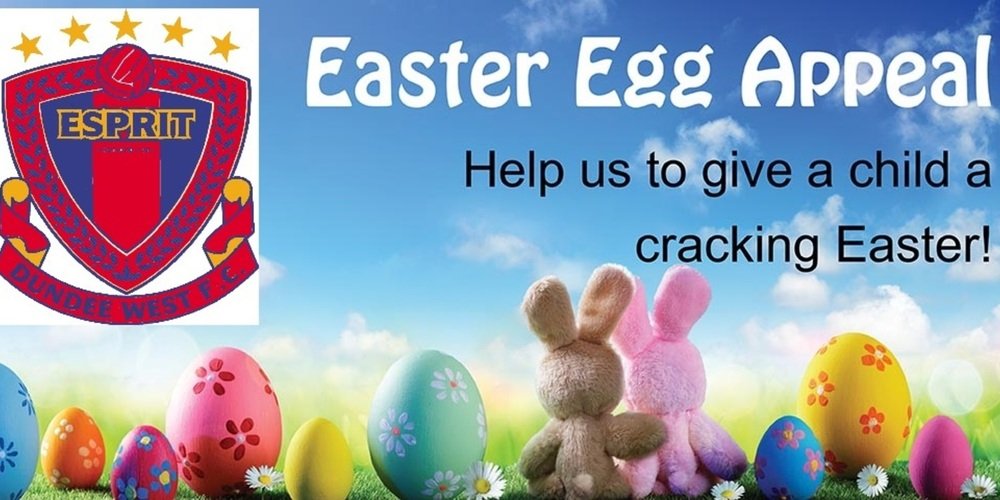 This Easter the Club are looking to support Charlie Kean's Easter Egg Appeal.
We are suggesting that if your child usually gets extra easter eggs they donate one to the appeal at one of the collection points.
The thinking behind it is that children donate one of their own eggs rather than parents buying an extra one specifically for the appeal. We know its a bit early and kids may not have eggs yet, but a possibility is that a family member who usually gives an egg to your child can explain that they have bought one early for your child in order for it to be donated to the Appeal?
All donations will be handed over by the Club to Mr Kean to distribute to the many children who wont get an easter egg due to various circumstances.
If your child would like to donate, the first drop off session will be at this Saturdays Photo-Shoot at St Andrews PS.
All donations will be much appreciated and we thank you in advance for your continued to support.
Dundee West Executive Committee
Back to news