About the Club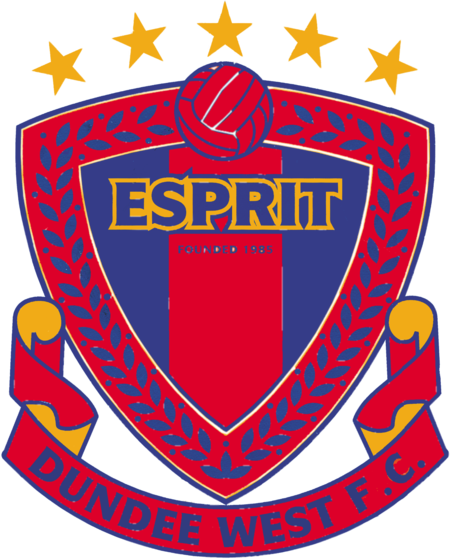 Dundee West FC founded in 1985 are an SFA Legacy Club which serves the Dundee North West area. Provides football from age 3 to over 50's and is a club for all. Currently we have 500 players registered, play our homes games between Charlotte Street and Baldragon Academy 3G Pitch.
Dundee West Football Club's Player Pathway
Wee Westies 3-4 Years Initaitve
Saturday 9:30am-10:30am @ St Andrews PS
Monday 5-6pm @ Craigowl PS
Wee Westies (5 yr olds)
Saturday 10:30am-11:30am @ St Andrews PS
Monday 6-7pm @ Craigowl PS (starts after Oct School Holidays)
Girls Only School Programmes
Craigowl PS on a Monday 3.15-4.30pm
St Andrews PS on a Tuesday 12.15-1.15pm
Downfield PS on a Wednesday 12.15-1.15pm
Girls Only Soccer Centre
Runs every Wednesday night at Charlotte St 5pm-6pm and moves to Craigowl PS through Winter Months
Girls Section
Under 9's
Under 11's
Under 13's
Dundee City Ladies
Ladies Walking Football
Boys Section
NAS Team
7-a-side Teams
Under 9's
Under 10's
Under 11's

11-a-side Teams
Under 13's (3 teams)
Under 14's (2 teams)
Under 15's
Under 16's
Under 17's
Adult Section
Dundee West Futsal Team
Dundee West Over 35's
Dundee West AFC
Tayside Fire Brigade AFC

For Any Further Information Please Contact:
Tam McCabe - Club Development Officer
E: club_dev.dundeewest@outlook.com
Ph: 07803 337593
Learn More About
Dundee West FC 2011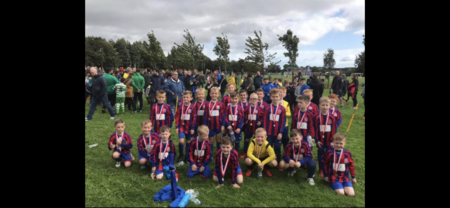 Thank you for visiting our page!
Dundee West 2011s are about to embark on our first ever season of 9 a side football having followed the pathway through fun fours, super fives and 7 a side.
With a squad numbering 40 plus we offer quality coaching to a huge number of kids in our local community with a huge focus on sportsmanship, teamwork and of course fun.
We hope you'll continue to follow our journey into the DDYFA 7 a side structure and beyond!
Simply the West!!