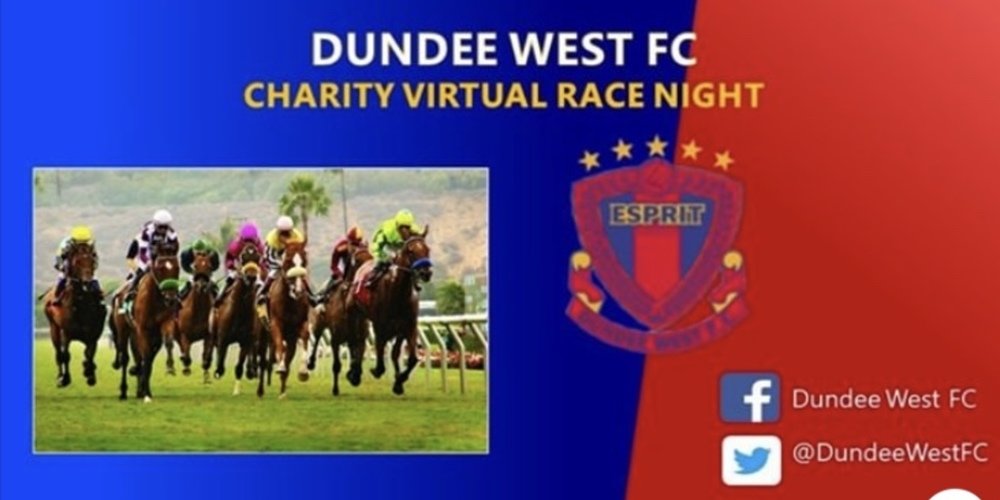 Dundee West FC are delighted to be hosting an online charity race night in 2 weeks with proceeds of the night being donated to local food larders that the club are working in partnership with. These food larders are essential to many families and children across the community through this difficult period of time.
At present the club have so far used the power of football to deliver of 500 lunchtime meals to children and pack over 600 bags of food for families in need to take home. The club have made over 100 check in phone-calls to local residents who are may be in self-isolation along with make regular check in calls to the local care homes with messages.
This is an incredible amount of work going on to keep the community going, however with the demand growing each day funding is running out and as the local community football club we are offering something a little different to support the cause. To see more on what we are doing please follow the link: Dundee West FC In The Community
On the night, there will be 5 races which will be for club members but to make the event a success and your support for the event will be a huge difference to hundreds of families.
Please follow this link Dundee West Charity Race Night Event where you will be able to contribute to the fundraiser by purchasing your jockey, horse and ticket for the event.
There will be alcoholic prizes for all winners.
It's a great cause the club are supporting and your support will be much appreciated.
Thank You
#SimplyTheWest
Back to news