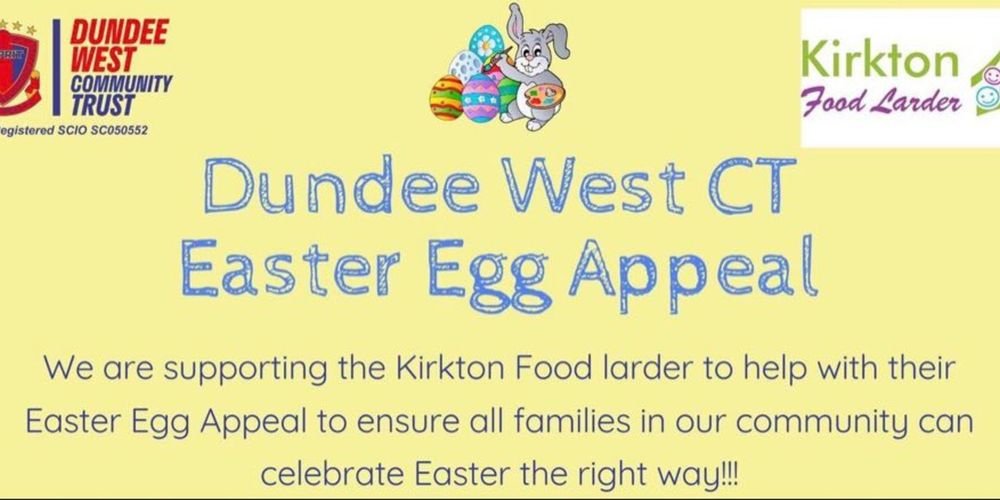 In the lead up to Easter, Dundee West Community Trust are taking part in an Easter Egg Appeal to donate Easter Eggs to the Kirkton Food Larder who will support ensure each child living in our community recieve an Egg to celebrate Easter the right way this year!!!
It's been a difficult year for everyone and Dundee West are using this as an opportunity to bring sport together and reach out to those most vulnerable with a chocolate egg for Easter.
We understand not everyone might be in a position to donate an egg and we totally understand. However, if you would like to help our cause and donate an egg to the trust please feel free to contact Tam McCabe on 07803 337593 to arrange collection.
Alternatively, Tam and the communtiy trust team will be down at Charlotte Street this weekend so feel free to drop off when you are passing the pitches.
We are hoping to deliver our Easter Eggs to the Kirkton Food Larder on Thursday 1st April.
As ever a huge thank you for all your continued support.
Dundee West Community Trust
Back to news